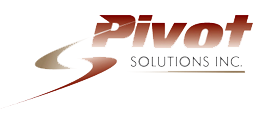 CNC MACHINING SERVICES
Pivot Solutions offers CNC machining as a value added service for our customers. This helps us provide you the total solution from the concept consultation to producing the end product.
With the expertise of producing a wide variety of end use products, our resources are able to provide additional services to facilitate all of our customers needs.
By utilizing our CNC machining capabilities, fewer mistakes will be caused by human error and fatigue, as opposed to using traditional manual machines. As your CNC machining service provider, you will receive high part to part accuracy and consistency at a competitive price and quick turn-around time.
Pivot Solutions is ready to help you. Contact us today to receive a no obligation quotation.