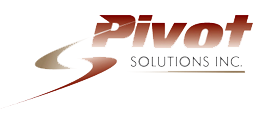 CAD SERVICES
At Pivot Solutions Inc., we believe in developing long term relationships with customers and our Computer Aided Design (CAD) Services are a value added service we provide to you.
Pivot Solutions has provided CAD services and design expertise for the manufacture of many different components, devices and fixtures. Whether you have a legacy part for which there is no digital data or a new product concept, we can provide 3D models so you can visualize your project.
Our team of certified engineers will work with you as an extension of your engineering team to:

We will provide you with on-going communication and peace of mind knowing you will receive your CAD models quickly, efficiently, and accurately every time.
Call us today to get your project started.